Pipa Beach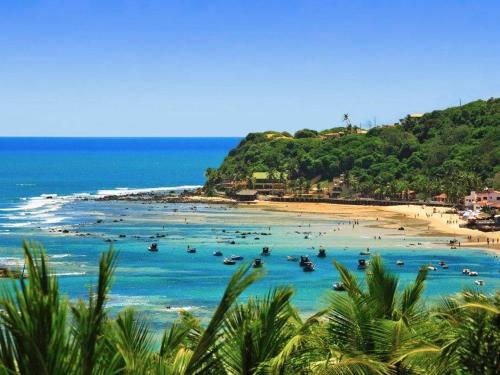 The Pipa Beach is a famous beach located in the municipality of Tibau do Sul , being 85 km from Natal, capital of the state of Rio Grande do Norte, Brazil. It is the main resort of the South Coast of the state, which also includes beaches such as Ponta do Madeiro, Baia dos Golfinhos, Praia do Amor and Praia das Minas.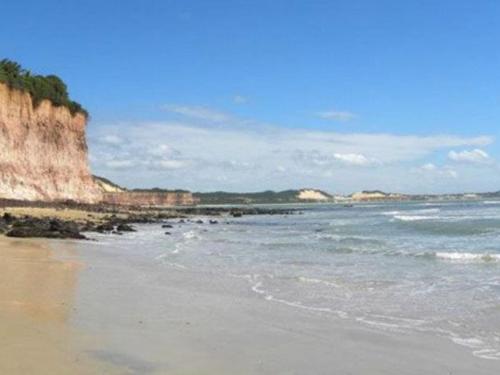 Initially it was a quiet fishing village, very calm, quiet, until frequented by surfers and soon afterwards tourists from all over the planet. It is famous for having one of the busiest nights in the state, has a large number of hotels, inns, hostels, restaurants, bars, discos and is always full, whether in high or low season.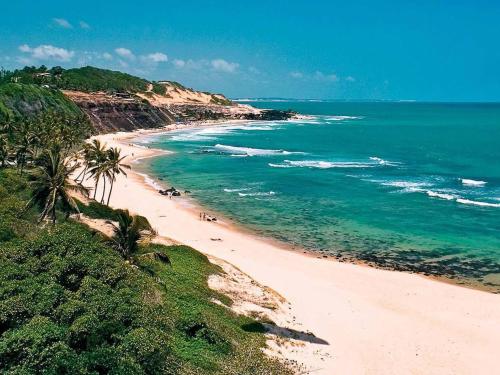 Pipa continues to be a place that attracts many surfers because of its waves, and has recently been sought by kitesurfers, thanks to the combination of beautiful waves and good winds.
The name "kite" is due to the fact that the Portuguese passing a ship nearby saw a stone resembling a kite shape. Pipa, in Portugal, is the most common denomination for a barrel of wine or olive oil, a shape that the stone reminded of.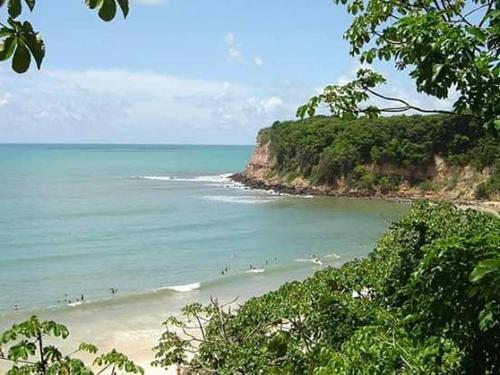 Pipa Beach, in all its extension, is defined as a marine turtle preservation area, according to Resolution 10, dated 10/24/1996, of the National Environmental Council.
It is clear that the name Praia de Pipa is best known to locals and the population of the state, while the name Praia da Pipa is best known by tourists.
Pipa and Tibau do Sul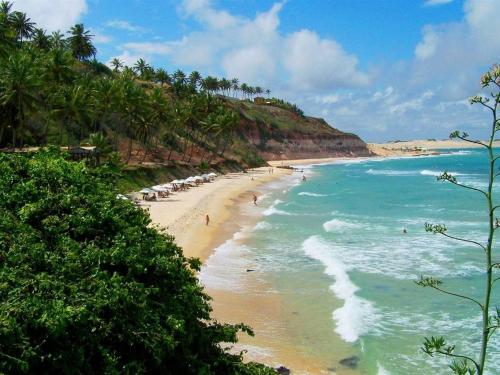 Tibau do Sul and Pipa , are linked by an 8 km road with magnificent views of semi-virgin beaches, offering you a range of activities such as kite surfing, buggy tours, fishing and where you can find bars and restaurants with a gastronomy of leave mouth water.